Mobile signal coverage project of underground pipe gallery in Wuxiang New District, Nanning

Project description:
The PLDD-03 underground pipe gallery is located in Longgang No. 1 Road, Wuxiang New District, Nanning City,which has a length of 2,950 meters. As shown in the figure below, it is divided into 3 independent lanes side by side. Each lane is set up with fire doors at intervals of 150-200 meters, forming 44 independent lanes. It shall be inplemented 3G4G signal coverage of China Mobile, China Unicom and China Telecom in each fire zone.
Layout plan: part1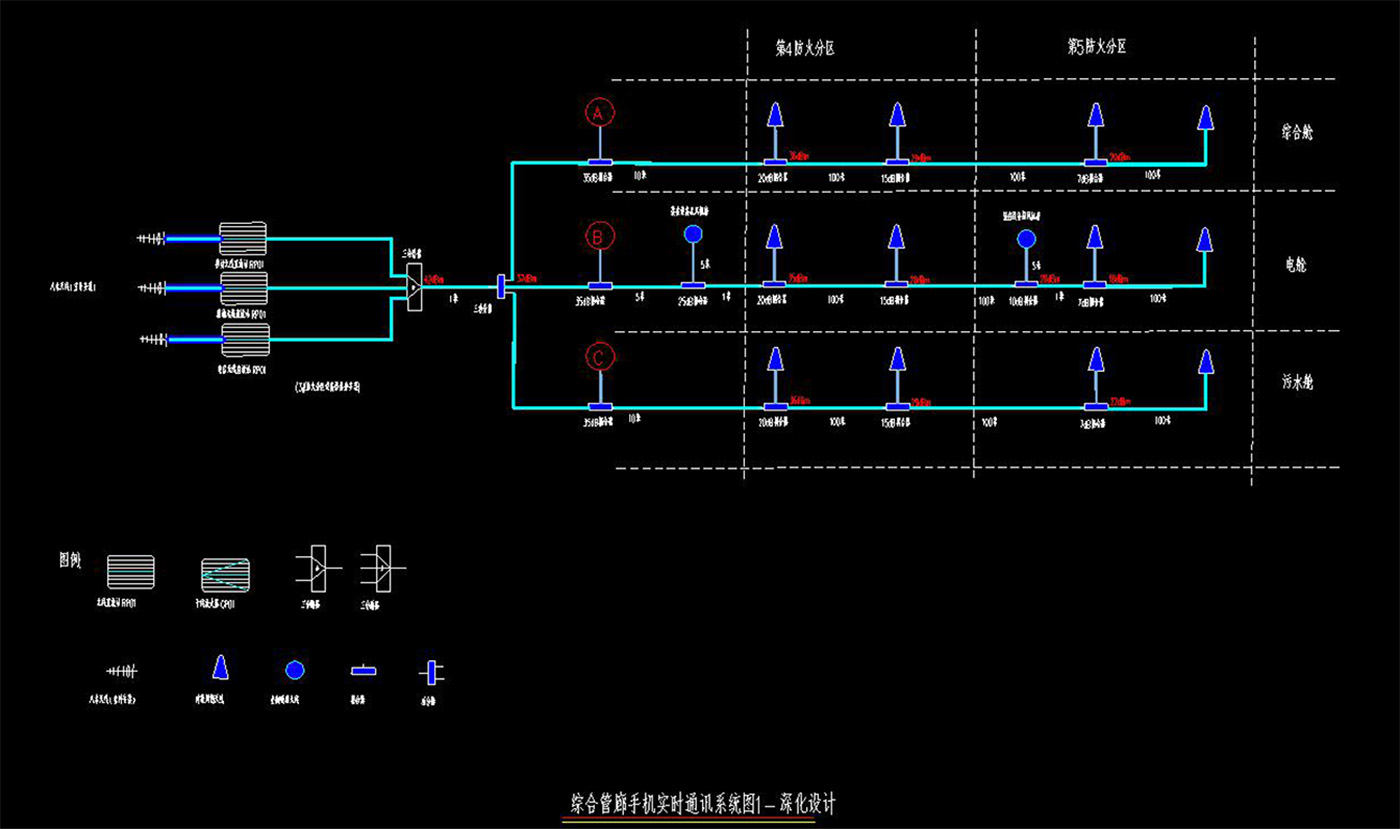 Layout plan: part2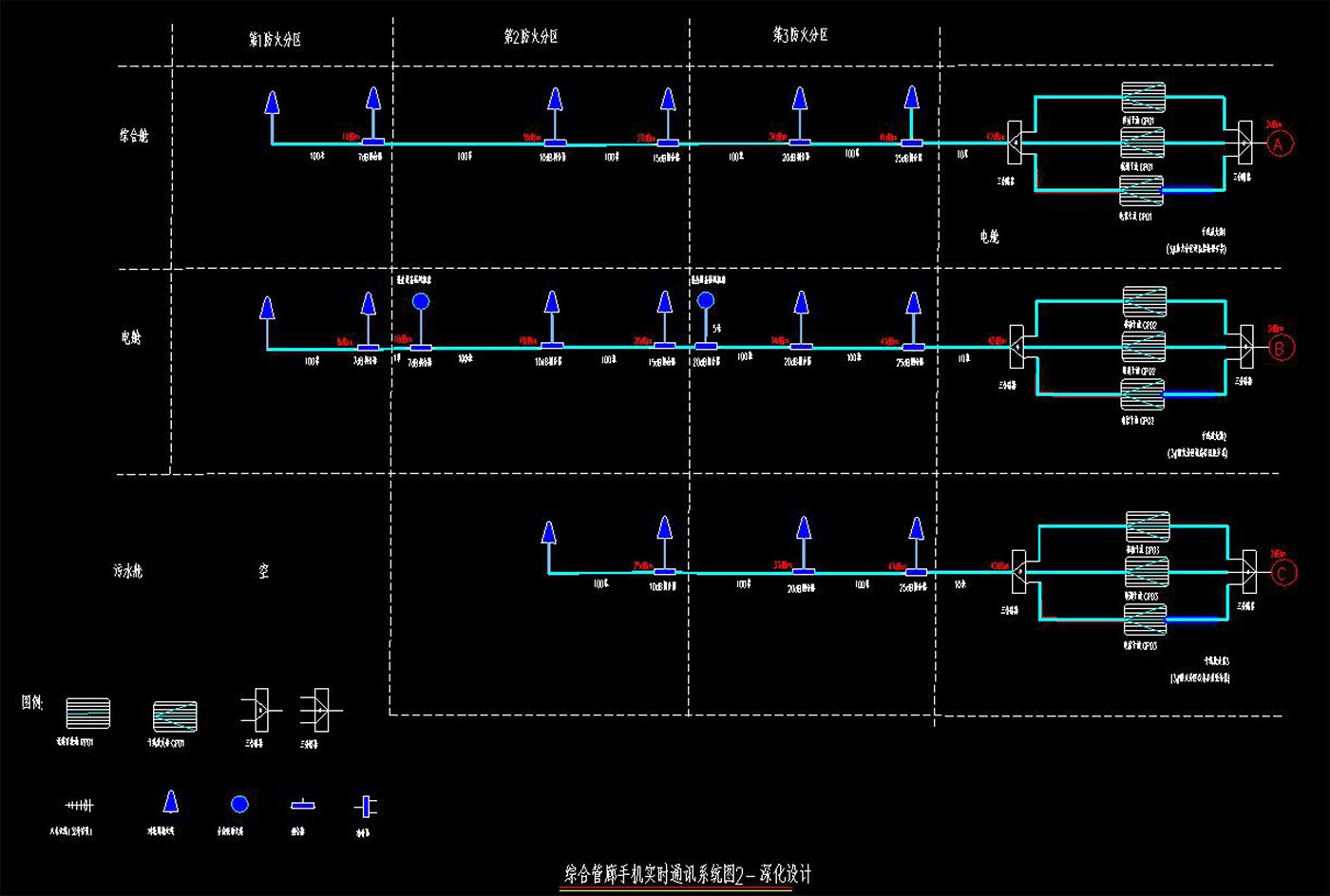 Layout plan: part3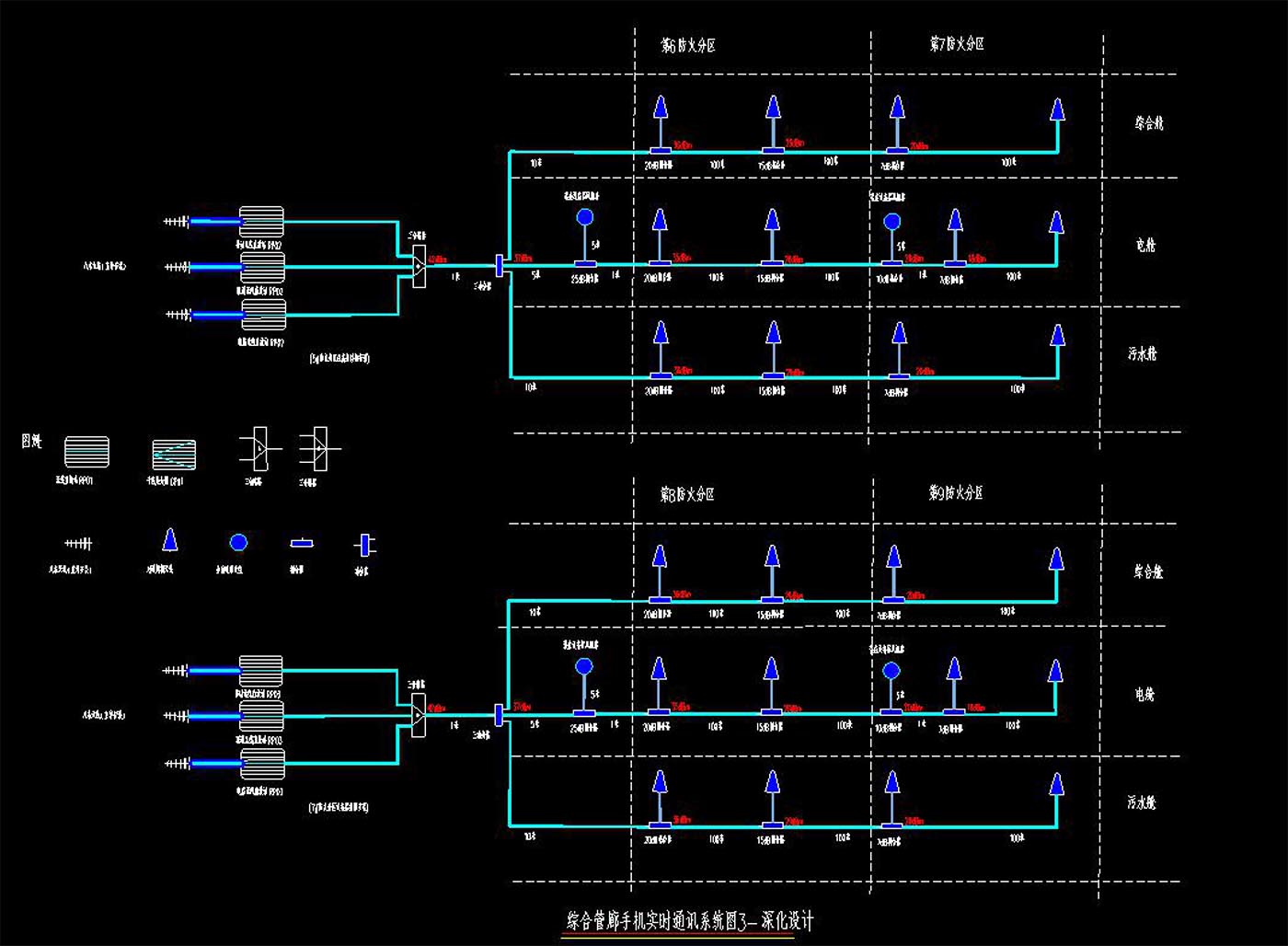 Layout plan: part4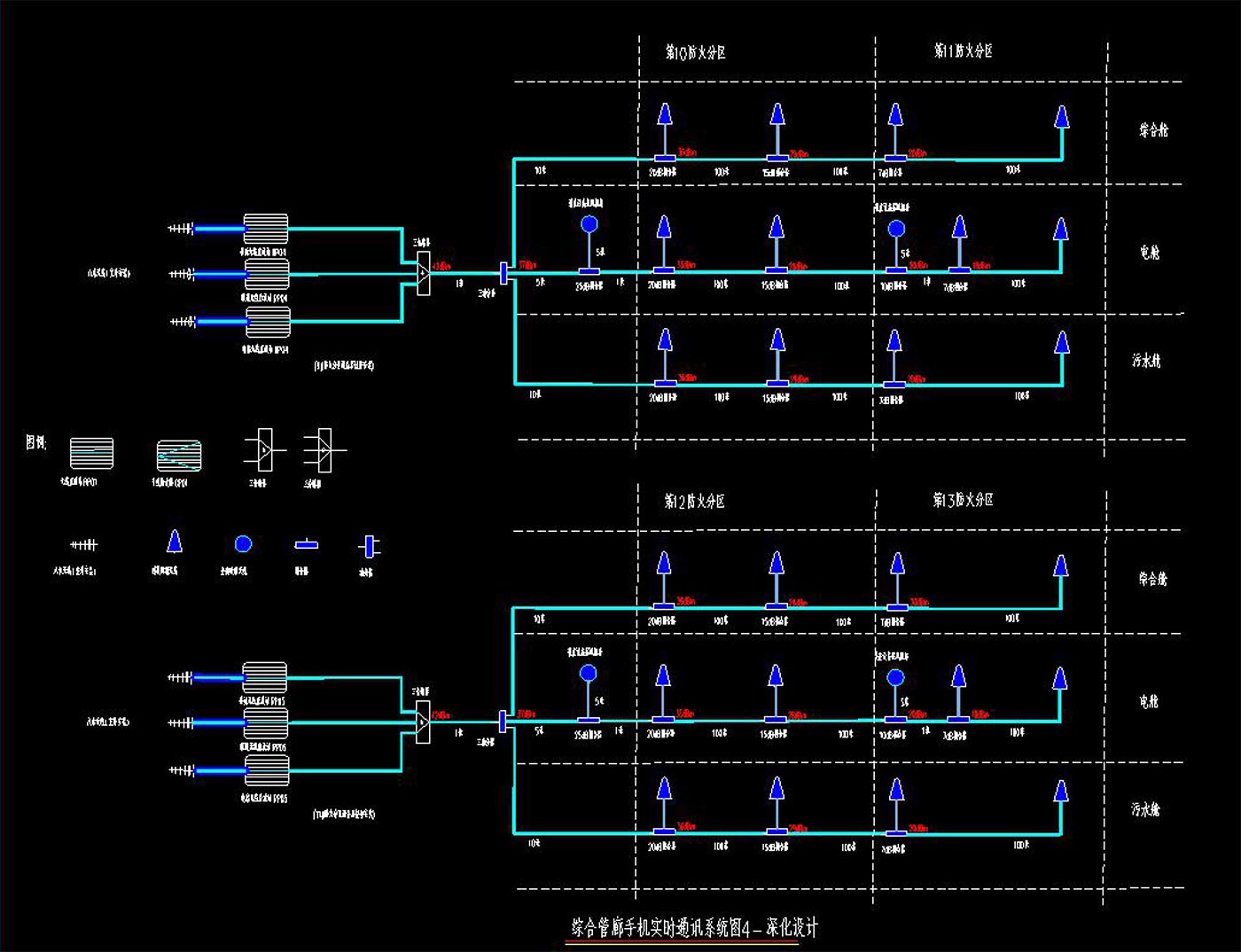 Layout plan: part5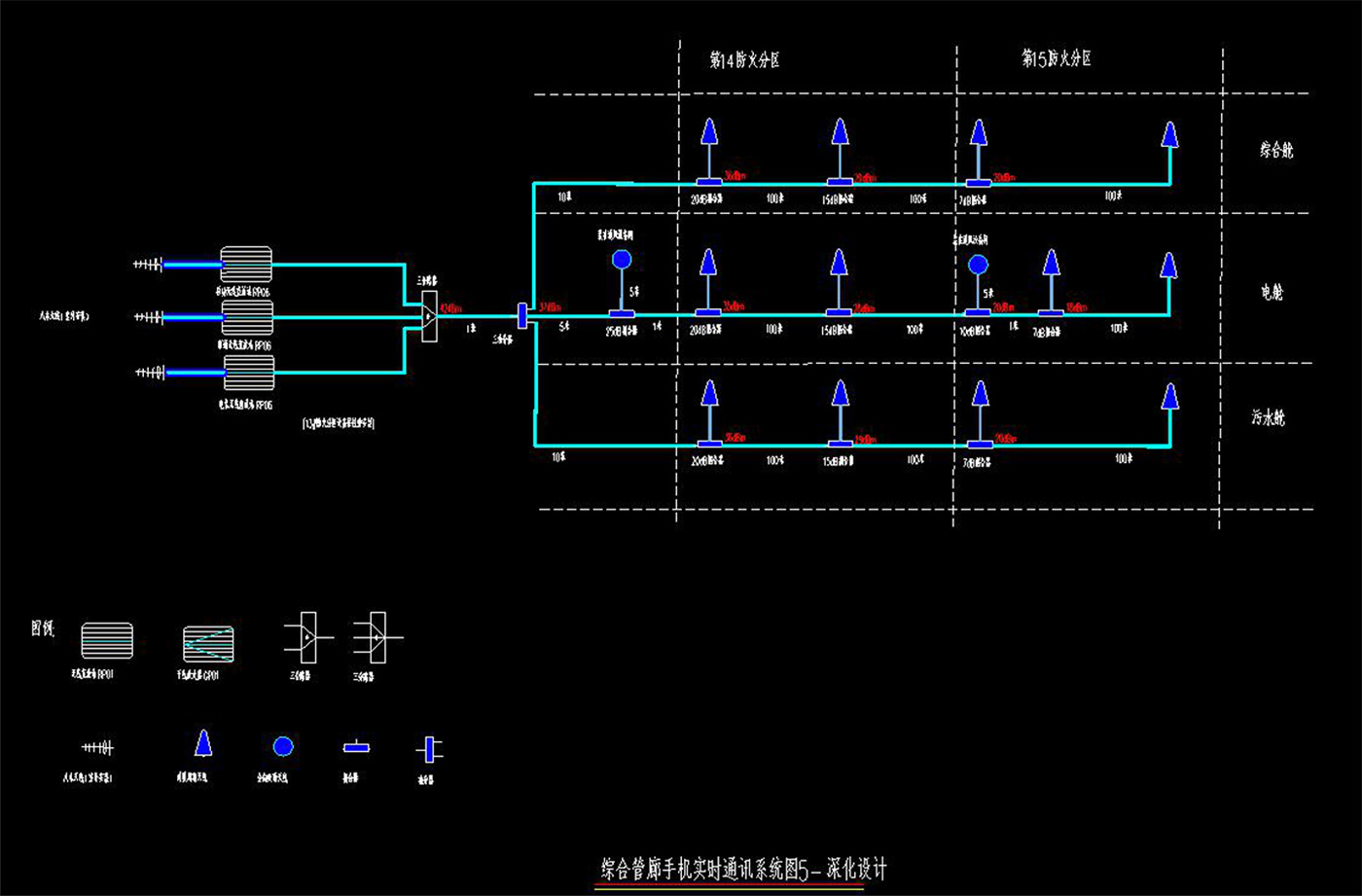 Raw materials list:
| | | | |
| --- | --- | --- | --- |
| Device Name | Model | Unit | Quantity |
| 800MHz Repeater | F43T-B5 | Pcs | 6 |
| 900MHz Repeater | F43T-B8 | Pcs | 6 |
| 2100MHz Repeater | F43T-B1 | Pcs | 6 |
| 800MHz Line Amplifier | L43T-B5 | Pcs | 3 |
| 900MHz Line Amplifier | L43T-B8 | Pcs | 3 |
| 2100MHz Line Amplifier | L43T-B1 | Pcs | 3 |
| 14dBi Yagi Antenna | OY8496-1434 | Pcs | 12 |
| 14dBi Yagi Antenna | OY1921-1434 | Pcs | 6 |
| 3 Way Combiners | RTC200-800/900/2100-N /D | Pcs | 12 |
| Log Periodic Antenna | OY0727-1165 | Pcs | 90 |
| 3 Way Splitters | SP0727-3NB | Pcs | 6 |
| 35dB Couplers | CP0727-35N | Pcs | 3 |
| 25dB Couplers | CP0727-25N | Pcs | 9 |
| 20dB Couplers | CP0727-20N | Pcs | 22 |
| 15dB Couplers | CP0727-15N | Pcs | 21 |
| 10dB Couplers | CP0727-10N | Pcs | 9 |
| 7dB Couplers | CP0727-7N | Pcs | 21 |
| 5dB Couplers | CP0727-5N | Pcs | 1 |


Installation site: