Why does our mobile phone have no signal? The reason is that the signal transmitted by the base station cannot be received.
Therefore, we can achieve signal coverage by installing a mobile phone signal repeater full set. First, let's introduce what the booster set includes, including outdoor antenna, cable, mobile phone signal booster, indoor antenna and power supply. The outdoor antenna is used to receive outdoor signals, so it needs to be installed at the place where the mobile phone signal can be received well on the outdoors, and then the signal is returned to the mobile phone signal amplifier through the cable, and finally the mobile signal is covered by the indoor antenna.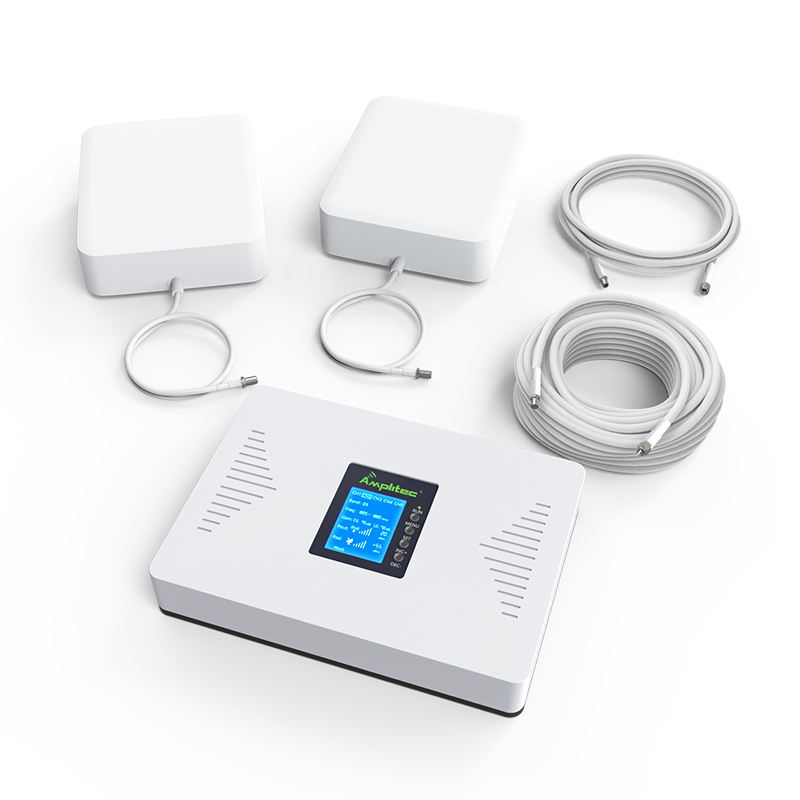 If the outdoor signal is bad, don't panic. Go to a higher place nearby to find the signal first, if the mobile phone can't receive the signal anywhere nearby. We can find a relatively long telescopic rod, fix the outdoor antenna on the telescopic rod, and install the mobile phone signal amplifier locally, which can also quickly obtain the signal source. It is recommended that you prepare the corresponding tools in the car, so you can go anywhere without a signal.