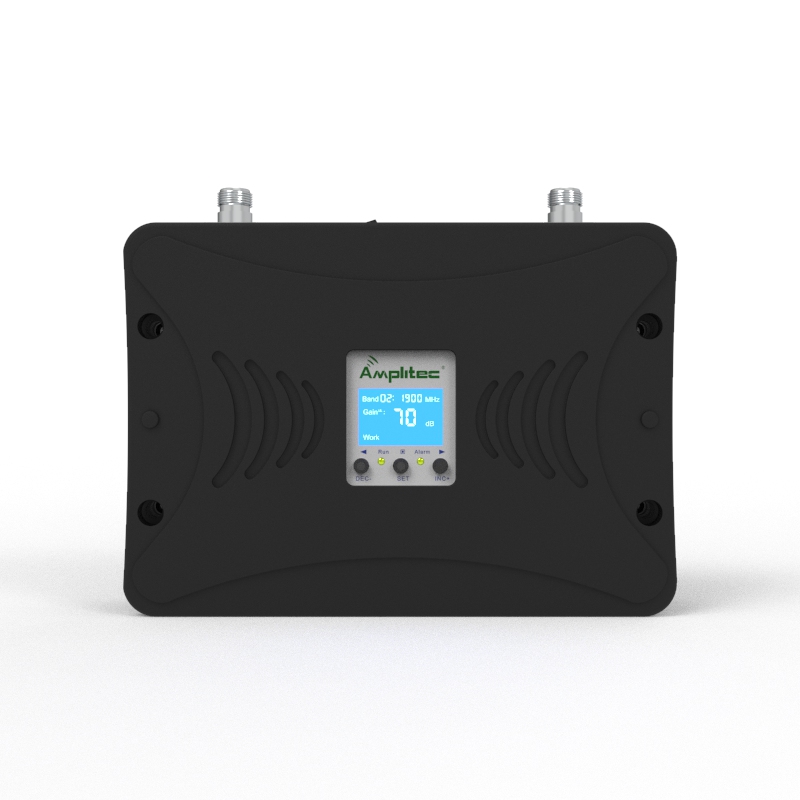 Due to the large-scale construction of cities, more and more high-rise buildings appear, and the requirements for signals are becoming more and more demanding. Mobile phone signal boosters are suitable for shopping malls, basements, restaurants, nightclubs, hotels, houses, garages, etc. Where the signal is weak, the power is high and the signal is full.
Guangdong Amplitec Tech Development Co.,Ltd, with its own technical advantages and rich product experience, always adheres to the concept of integrity-based, customer first, mutual benefit and common development, and cooperates with governments at all levels, public security politics and law, military forces, state-owned enterprises, various Schools and other institutions have a good cooperative relationship and have won the trust of many users. With the rapid development of mobile communication networks, the coverage of network mobile phone signal repeater is expanding. However, due to the continuous development of various buildings and traffic roads, there are still some weak links in indoor line communication, which cannot meet the needs of users. The following problems exist.
1. Blind area: After the signal is consumed, the sensitivity of the mobile phone is lower than that of the mobile phone, resulting in poor mobile phone calls.
2. Weak area: The signal passes through the consuming hand and closes the hand to determine the sensitivity, resulting in poor mobile phone calls.
3. Conflict zone: The wireless signal in the high-rise building area comes from multiple cells, and the unstable reflection signals from the multi-faceted ground and walls lead to shielding switching, which seriously affects the abnormal communication of mobile phones.
4. Busy area: In areas with a lot of traffic, the base station capacity is difficult to meet the communication needs, and users cannot access the mobile network for normal communication. For the above problems, it is solved by adding base stations or repeaters to strengthen coverage, but other projects are more complicated and consume a lot of money.
Features of cell phone signal booster:
1. It is suitable for blind spot signal amplification in various indoor places such as conference rooms, hotels, basements, entertainment places, and low floors of large buildings.
2. Expand the coverage area of base stations.
3. Improve the coverage of sending and receiving mobile phone signals.
4. Improve the receiving sensitivity of the base station.
5. Extend the battery life and life of the mobile phone.
6. The installation is light and flexible, and can be flexibly configured according to specific applications.
7. The product is environmentally friendly, small in size and low in cost.
8. Full-duplex work, high isolation of uplink/downlink.
9. Using advanced digital filtering technology, the out-of-band quality is particularly good.
10. The coverage scheme is economical and reasonable, the isolation between the transceiver antennas is high, and there will be no manual interference.
11. The outdoor signal is small and does not interfere with the sensitivity of the base station.
12. Integrated casting, fully enclosed shell, beautiful and durable.