It is said that the moon in foreign countries is extraordinarily round. I don't know if it is extraordinarily round, but in terms of communication infrastructure, China is definitely one of the best in the world. Even better than most developed countries in the West. So today, let's talk about how the British do indoor signal coverage.
The relevant regulations in the UK are very strict in this regard. The parameter indicators of mobile phone signal repeater must be within the specified range before they are allowed to be used, especially VSWR and Noise Figure. If you install a substandard mobile phone signal booster without permission, you will be punished. Therefore, when the British choose a mobile phone signal booster, they will be very concerned about whether the parameter indicators meet the British standards.
Secondly, the British also have certain requirements for the frequency band combination. In order to pursue the best user experience, most of the English want to cover the frequency bands of all operators, so as to cover 2g, 3g, 4g and even 5g signals to achieve true full Netcom. Operators in the UK include Three, EE, O2, Virgin Mobile, and Vodafone. The frequency bands generated are 800Mhz, 900Mhz, 1800Mhz, 2100Mhz, and 2600Mhz. Therefore, a five-band mobile phone signal amplifier can perfectly cover all frequency bands in the England.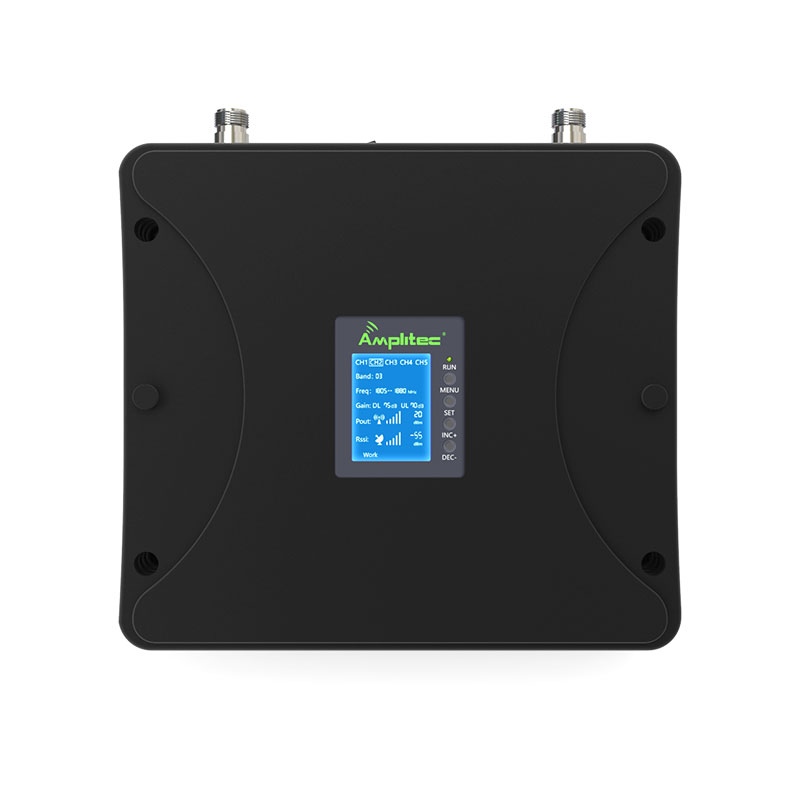 However, most of the five-band cell phone signal booster cannot solve the problem of out-of-band suppression very well. It happens that the parameters of the standing VSWR and the Noise Figure are very poor. But there is one of the best-selling penta-band mobile phone signal repeater in the UK that perfectly solves these problems, not only with CE certification, but also very powerful.
Large-size OLED screen to display device's operating parameters.

Real time isolation detection function. Device will auto detect and alarm when at insufficient isolation.

Idle stand-by function, uplink will auto enter stand-by mode while no active users in the coverage area, to decrease interference to the base station.

ALC Auto Level Control Function to ensure stable signal.

MGC Manual Gain Control Function, with 1dB step to attenuate gain among the range of 25dB.
Real or fake? Does the cell phone signal amplifier have such a powerful function? This is indeed the case. As one of the top mobile phone signal amplifier manufacturers in China, the product technology is indeed very top. With such a powerful mobile phone signal amplifier, isn't indoor signal coverage so easy? Just have a hand.