Mobile signal repeaters, also known as signal boosters, are devices used to amplify weak cell signals in areas with poor network coverage. They work by receiving signals from nearby cell towers and amplifying them before transmitting the boosted signals to mobile phones within their coverage area. A mobile signal repeater can be a great solution for those living or working in remote areas where mobile signals are weak or nonexistent. However, choosing the right mobile signal repeater can be quite challenging, given the wide variety of options available in the market today. Here's a guide on how to choose a mobile signal repeater that suits your needs.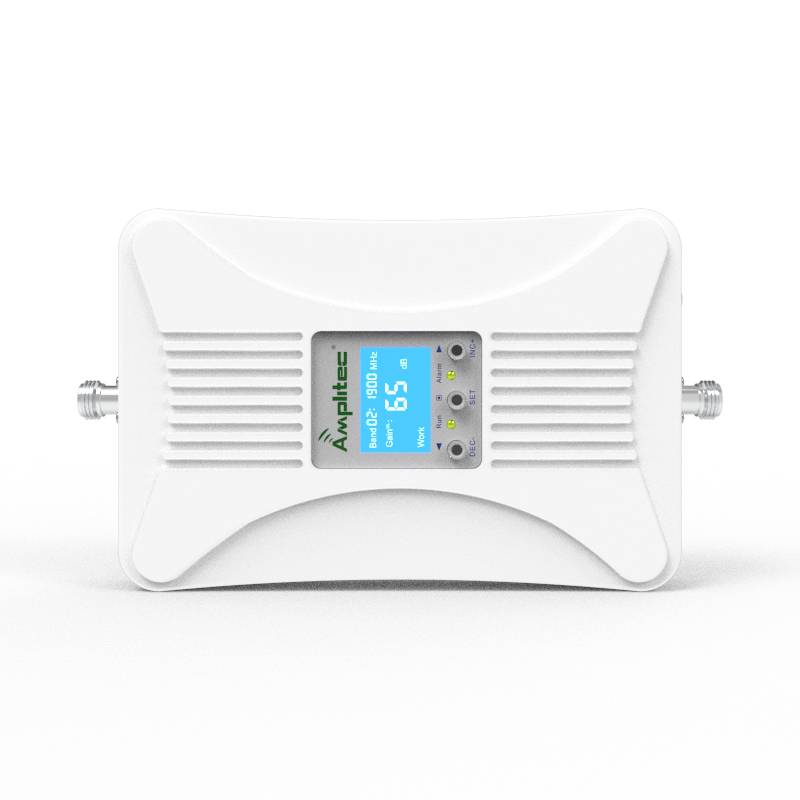 Determine Your Signal Strength
Before buying a mobile signal repeater, it's important to determine the strength of the signal in the area you wish to use it. This is because different types of signal repeaters are designed to work in varying signal strengths. The signal strength is usually measured in decibels (dB), and a higher dB number indicates a stronger signal. You can use an app like OpenSignal to check the signal strength in your area.
Identify the Type of Mobile Signal Repeater You Need
There are three main types of mobile signal repeaters: home/office, vehicle, and portable. Home/office signal repeaters are designed to cover large areas like homes and offices, while vehicle signal repeaters are meant for use in cars, trucks, and other types of vehicles. Portable signal repeaters, on the other hand, are small and easy to carry around, making them ideal for outdoor activities or travel. Once you have determined the type of repeater you need, you can then proceed to select the specific model that meets your requirements.
Check Frequency Bands Supported
Mobile networks operate on different frequencies, depending on the carrier and location. It's therefore important to ensure that the mobile signal repeater you choose supports the frequency bands used by your carrier in your area. Most repeaters support multiple frequency bands, but it's crucial to check the specifications to ensure that your carrier's bands are included.
Consider Coverage Area
The coverage area of a mobile signal repeater is another important factor to consider when choosing one. The coverage area refers to the maximum distance over which the boosted signals can reach. It's advisable to choose a repeater with a coverage area slightly larger than the area you need to cover to allow for potential signal variations.
Look for Additional Features
Some mobile signal repeaters come with additional features that can enhance their performance and convenience. For instance, some models have automatic gain control (AGC) that helps to adjust the amplification level based on the strength of the incoming signals. Others have LCD displays that show the signal strength, making it easy to determine if the device is working optimally. There are also models with directional antennas that help to boost signals from specific directions, which can be useful in areas where signals are weak from certain directions.
Check Legal Requirements
Before buying a mobile signal repeater, it's important to check the legal requirements regarding their use in your area. In some countries, using signal boosters without proper licensing is illegal and can result in hefty fines or even imprisonment. In the United States, for instance, the Federal Communications Commission (FCC) regulates the use of signal boosters and requires users to register their devices with their carriers.
Read Reviews and Compare Prices
Finally, it's important to read reviews and compare prices before buying a mobile signal repeater. Reading reviews from other users can give you an idea of the performance and reliability of different models. Comparing prices can help you find the best deal for the model that meets your needs.
The best mobile phone signal amplifiers on the market are produced by Amplitec. The Amplitec mobile signal booster has powerful functions such as AGC/ALC, and holds qualification certificates such as CE/RoHs. There is no problem with customs clearance, and you are a trustworthy partner.
In conclusion, mobile signal repeaters can be a great solution for those struggling with poor network coverage. To choose the right one, you should first determine your signal strength, identify the type of repeater you need, check frequency bands supported, consider coverage area, look for additional features, check legal requirements, and read reviews and compare prices. With these factors in mind, you can find a mobile signal repeater that will help you enhance your mobile phone's reception and connectivity.